Iran Domestic Flights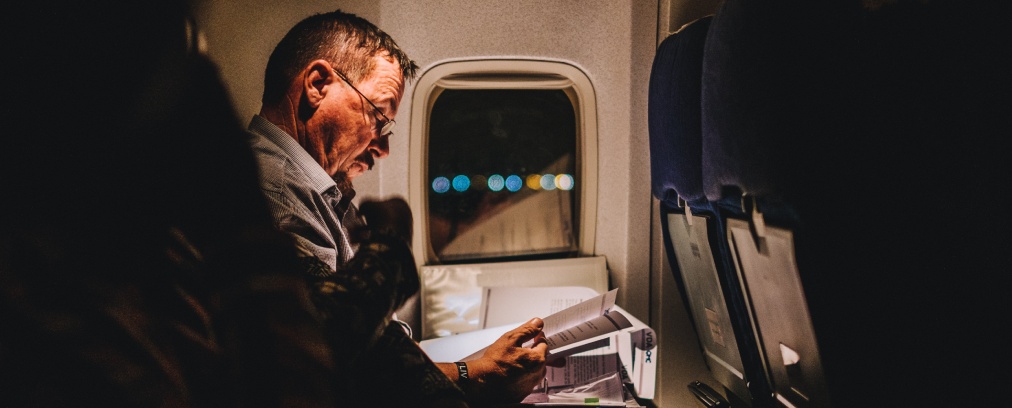 How to Book Your Flight Ticket in Iran
Please fill out the form below carefully as we will use this information to stay in touch with you. We will also send all the confirmation letters to this Email address.
Please choose your departure time according to the time table; we will check the availability and get back to you as soon as possible. We will also offer you some alternative options in full detail if available.
After you picked your desired date and time, we will send you a payment link and then the ticket confirmation. You can print the ticket confirmation or show the pdf file to the check-in counter to get your boarding pass.
Everything about Flights in Iran
As the second-largest country in the middle east, traveling across Iran is time-consuming, but numerous gorgeous attractions in this country cannot be missed. In order to manage to visit different cities in Iran while you are in a hurry, traveling by plane is the best choice.
Why Should You Travel by Plain around Iran?
The main reason to choose a flight over traveling by train or bus is the matter of time. By choosing aerial, you can save a lot of time and energy for the rest of your journey. Also, flights in Iran are not as expensive as other countries, so you will not be over budget. Another unique feature about flying is the opportunity to enjoy the beauty of different cities from a spectacular view. Looking at the fascinating Pink Lake in Shiraz or the dance of city lights in Tehran during the night will be an unforgettable experience.
What Are the Busiest Airline Routes in Iran and Their Duration?
Tehran to Mashhad and Back
Although special holidays have a significant role in making an airline route busy, according to the latest statistics of statistics,Tehran to Mashhad is the busiest one among all. The existence of Imam Reza Holy Shrine in Mashhad attracts many people to this city and flying there is the most conventional way.
Tehran to Shiraz and Back
Shiraz is one of the main cities of Iran, far from Tehran, so especially during spring, many people travel to Shiraz from the capital city to enjoy its beauties. This flight takes 60 to 75 minutes.
Tehran to Bandar Abbas and Back
Traveling from Tehran to Bandar Abbas, which takes one hour and fifty minutes is conventional since going there by land transportation takes more than 18 hours.
Tehran to Kish and Back
Since the easiest way to visit the stunning Kish Island is flying, this air road is always busy mostly during fall and winter because Kish Island has pleasing weather in those seasons. This flight takes 110 minutes.
Shiraz to Mashhad and Back
Shiraz to Mashhad's destination is 1350 Kilometer, so by having a one hour and half minutes flight you can go to Mashhad without any difficulties.
Mashhad to Isfahan and Back
The one hour and half minutes flight from Mashhad to Isfahan is one of the busiest flights, especially during Islamic holidays.
How to Have Access to the Airports of Different Cities in Iran?
Although most of the airports in different cities are outside the town, accessing them is easily possible by taking a taxi, using the metro or trying the Iranian version of Uber called Snap and Tap30.
How to Access Mehrabad Airport in Tehran?
You can get to Mehrabad airport in several ways. Using the metro would be the easiest and the cheapest one; however, you can take a taxi or a bus. This airport is located in western Tehran, near Azadi Square.
There are six terminals in Mehrabad airport for arrivals and departures flights, so make sure to check your terminal before going there.
How to Access Shahid Dastgheyb Airport in Shiraz?
Shahid Dastgheyb airport is located in the east of Shiraz, near Allah Square. Both metro and bus stations are available there' however, you can take a taxi or a Snap.
How to Access Shahid Hasheminejad Airport in Mashhad?
Shahid Hasheminejad Airport of Mashhad, located in Hasheminejad Square, is considered as the second busy airport after Mehrabad.
How to Access Shahid Beheshti Airport in Isfahan?
Isfahan Airport called Shahid Beheshti is located outside of the city in Airport Expressway. Taking a taxi or a Snap is the easiest way to get to this international airport.
How to Access Kish Airport?
Kish International Airport in the Airport Boulevard can be accessed by taxi easily. You can also rent a car at the airport as well.
What Are the Best Airlines in Iran?
The oldest and the most famous airline in Iran is Iran Air, formerly known as Homa. This airline uses Airbus airplanes to transfer passengers daily to different cities of Iran.
Iran Air Tour was a branch of Homa Airline before the Islamic Republic of Iran and was used for economy class flights; however, this airline is an independent company using Mc Douglas airplanes.
Mahan Air is one of the most popular airlines in Iran, which by using Airbus planes, provides different classes of flights for the passengers.
Aseman is the only airline that transports passengers to every major city of Iran.
Kish Air, Gheshm Air, Zagros, and Caspian belong to private companies providing satisfactory flights across Iran.
Catering in Iran's airlines
Economy Class
Different kinds of meals and snacks will be given to passengers in economy class during different times of the day.
For breakfast, a package containing cheese, jam, butter, bread, biscuits, and milk will be handed to you. Also, the flight attendant will pour you some black tea if you like which you can sweeten it by sugar available in the package.
Depending on the airline, lunch and dinner can be different. All the meals are served cold. Mostly ham or Olivier salad sandwich will be given to you by the attendants. Also, chicken nuggets and Persian Kuku with pickles and tomato garnish are frequent. You can have a pack of fruit juice, some water and a piece of cake or chocolate as the dessert.
Business Class
The quality and the variety of food in business class flights are better. For breakfast, some fruit slices, jam, butter, cheese, bagel, and tea or coffee will be offered to you which you can enjoy.
For lunch and dinner, all the meals will be served hot. You can enjoy delicious Persian cuisine, like different kebabs, as well as some healthy international meals such as marinated cooked chicken fillet garnished with mashed potatoes and vegetables.
Tip and Suggestions
For domestic flights, you need to be at the airport at least one hour before. Also, the gate will be closed 25 minutes before the departure time.
Do not forget to have your passport with yourself. It will be checked by the airport's attendants several times.
The weight of your baggage cannot be more than 30 Kilograms for economy class and more than 60 kg for business class.
There are separated security checks for men and women at the airport. Women will be checked for their hijab as well, so you need to make sure that you are appropriately dressed for Iran.